How to Write a Dance Teaching Resume: Part 2
This is part 2 of my 4 part series aimed to help dance teachers write resumes when they are looking to be employed by a private dance studio.  Yesterday, I covered your contact information and objective.  Now, we are on to the meat and potatoes of your resume.  Once again, I stress this is just my opinion as a studio owner of what I like to see but there are many ways to write a resume.  At any rate, the best way I believe to start this section of your dance teaching resume is to pick categories for your resume.
The easiest way to read a resume as a studio owner is if it is properly formatted.  Your resume should not just be a list of things you've done as a dancer and a teacher with no rhyme or reason behind the order.  It shouldn't even just be one long list of accomplishments even if it has a reason, such as chronological order.  It should have separate categories, which you should rank from most impressive to least impressive.  This order should be different for everyone so use your best judgment.
Here are categories you can have (now not everyone will have these categories so if you can't think of anything to fit these categories don't make something up, just omit that category)
Education or Training

: List your education and training. If you did not get a dance degree or are not currently working towards a dance degree, then replace this with training and list the studios or teachers you trained from, master classes or summer programs you took, etc.  If you have both then you could either list both together or make separate categories for Education & Training.  At this point, list them together and only separate if you need to make the resume longer (but the length of the resume you will not worry about in this stage; that will be something I will discuss in the 4th blog entry; this stage is just about brainstorming for information for the resume).  If you have a college degree but you did not major or minor in dance, then list your dance training first, college education second.

Awards:

Here's where you list any awards you won as a dancer, teacher or choreographer. This could include dance scholarships, awards at competitions, best in class awards, etc.

Work experience

: If you just have teaching experiences, then list teaching experiences chronologically, starting with the most recent. If you have work experience as a teacher and a professional dancer, then list the dance teaching first, then the professional dancer experience next.   If you have dance teaching experience and other work experience, then list the dance teaching experience first, then the other work experience.  If you have all three (dance teaching experience, professional dance experience and other work experience), then list dance teaching first, then professional dance experience and then other work experience.  As far as listing your experience goes, list your job title, where you worked, dates and then offer a description of what your duties were (for example, if it is a dance teaching job, list ages and dance styles you taught).   Again see the link for an example.  If you are describing jobs that do not have to do with dance teaching, make sure you list descriptions that might relate to teaching dance; for example, for a waitress job, mention the excellent customer service skills you learned.

Certification

: Here you can list any certificates for teaching dance you have, such as ISTD, Royal Academy of Ballet, Dance Educators of America, Dance Masters of America, Acrobatic Arts, etc. If you have any of these certifications, I would list them high up on your resume. You also could list a CPR certification if you have this.

Skills

: Here's where you can list all dance skills you feel comfortable teaching. Don't list non-teaching skills here, such as Microsoft Word or Excel, because it is unrelated to dance teaching.  Also, don't list a dance style as a skill if you're not interested/are uncomfortable teaching it.  I've had teachers in for interviews who for example listed Salsa on their resume as a style they were trained in, then on the interview I asked them about teaching it and they stared at me as if I was crazy and said while they had taken Salsa they would not be able to teach it.  While I appreciate their honesty, it did make me wonder: Why did they list that on a dance teaching resume?  I completely understand that an applicant wants to show a diversified dance training, but as a dance studio owner, I assume than any style of dance listed on a resume is a style they would teach.
Now that you have the categories, put them into a word document and start listing anything that could fit these categories using the tips given above.  The next step for the resume will come tomorrow.  But until then there is great reason to be excited – your resume is almost ready to be placed on Dance Teacher Finder for studios to start contacting you!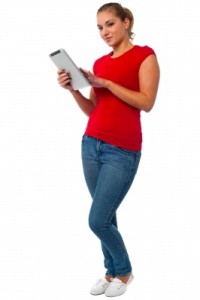 Elizabeth Emery is a former dance studio owner. She owned Dancers Unite in Charlotte, NC for 6 years, where she helped run the studio as well as taught dance classes six days a week. She sold her studio to one of her teachers and now dedicates her time helping other dance studio owners as well as dance teachers with her new business, Dance Teacher Finder, which helps pair dance studios with dance instructors. She also holds a Bachelor of Science in Business Administration, and double majored in Business Economics and Marketing. Elizabeth currently splits her time between Charlotte, North Carolina and Salt Lake City, Utah.