How to Write a Dance Teacher Resume: Part 1
If you are looking to become a dance teacher, you need a dance teaching resume; not a general resume, not just a dance resume, but a specific resume just for dance teaching (i.e. it should emphasize your dance teaching and not just your dance experience).
I've received over 100 resumes over the years from aspiring dance teachers and I know what I like to see in a resume and I what I don't like to see in a resume.  Now initially as a studio owner I tried not to hire on the basis of a resume.  I tried to read through the resumes and not judge any mistakes because it's not as if I was hiring this person to write business documents.  Skills needed in resume writing aren't necessarily needed in dance teaching.  However, it's hard not to be influenced by a good or bad resume.
I couldn't help but be impressed with the best written resumes.  It gave me the feeling that the person was professional and that gave me the image in my mind that this person would be the kind that would show up on time, would give me adequate time to find a replacement if they did not show up, etc.  So a professional resume can really help separate you from your competition, no matter what your job is.
So recently I started Dance Teacher Finder with other studio owners, which allows dance teachers to post their resume online for free for dance studios all over the world to see.  So then I thought as long as I was trying to help dance teachers find jobs, I should go further and help them with their dance teaching resume!  So I was inspired to start a blog series where I would help someone write this resume.  I will help you start from scratch right up to the finished product.  I figured if I were wanting a job I would want to know what a boss would want, and as a studio owner myself I can more get into the mind of your future boss.
Now keep in mind, there are many, many ways to write a resume; I am just offering my opinion of what I would like to see.
Nevertheless, let's start at the beginning.
Check this example of a resume, which I got from the University of Georgia's website.  Take a look at the top section, where the contact information is listed.  Like this resume, you can have your name on the top, then your address, phone number, e-mail address and website if you have one.  If you do not have a website then just put more space between your address, phone number & e-mail address.
Next include an Objective section which should say something to the degree of "A dance teaching position in a private dance studio".  You could be more specific on dance styles if you have a specific dance style you are looking to teach, such as Ballet or Bollywood.
The next part of your resume I will discuss in depth tomorrow.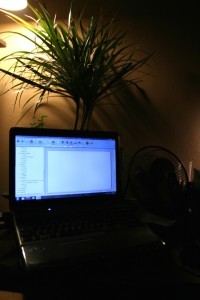 Elizabeth Emery is a former dance studio owner. She owned Dancers Unite in Charlotte, NC for 6 years, where she helped run the studio as well as taught dance classes six days a week. She sold her studio to one of her teachers and now dedicates her time helping other dance studio owners as well as dance teachers with her new business, Dance Teacher Finder, which helps pair dance studios with dance instructors. She also holds a Bachelor of Science in Business Administration, and double majored in Business Economics and Marketing. Elizabeth currently splits her time between Charlotte, North Carolina and Salt Lake City, Utah.