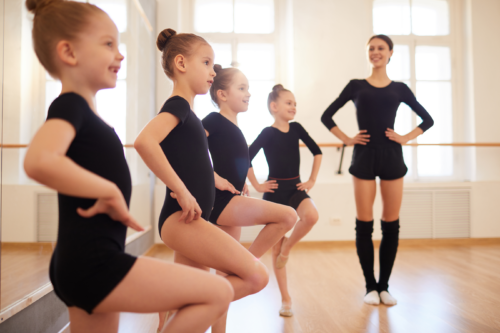 Best Dance Teacher Lesson Plan Template
I am sure I don't have to tell you how important it is to have lesson plans as a dance teacher. It is an important way to make sure your dance classes accomplish the goals you have set out for the dance class. It's a way to keep your classes on task. And if you are a dance studio owner, it's a great thing to give your other dance teachers to make sure their classes are being run to their best potential.
But if you are creating a lesson plan for the first time, you might not know where to start. That is why a dance teacher lesson plan template is so great. They give you a place to start and then all you have to do is edit it with your information. They are really easy to edit, too. (Often, you can even print them off and write directly on them.) And they are quite inexpensive.
So where do you find these dance teacher lesson plan templates? Well, here, of course! We came up with our list of the best dance teacher lesson plan templates you can find online.
Best Dance Lesson Plan Templates
Best Dance Teacher Lesson Plan Template Bundles
These dance teaching lesson plan templates also come with other resources for dance teachers. They are great options if you'd like to become more organized as a dance teacher or a dance studio owner.
Elizabeth Emery is a former dance studio owner. She owned Dancers Unite in Charlotte, NC for 6 years, where she helped run the studio as well as taught dance classes six days a week. She sold her studio to one of her teachers and now dedicates her time helping other dance studio owners as well as dance teachers with her new business, Dance Teacher Finder, which helps pair dance studios with dance instructors. She also holds a Bachelor of Science in Business Administration, and double majored in Business Economics and Marketing. Elizabeth currently splits her time between Charlotte, North Carolina and Salt Lake City, Utah.