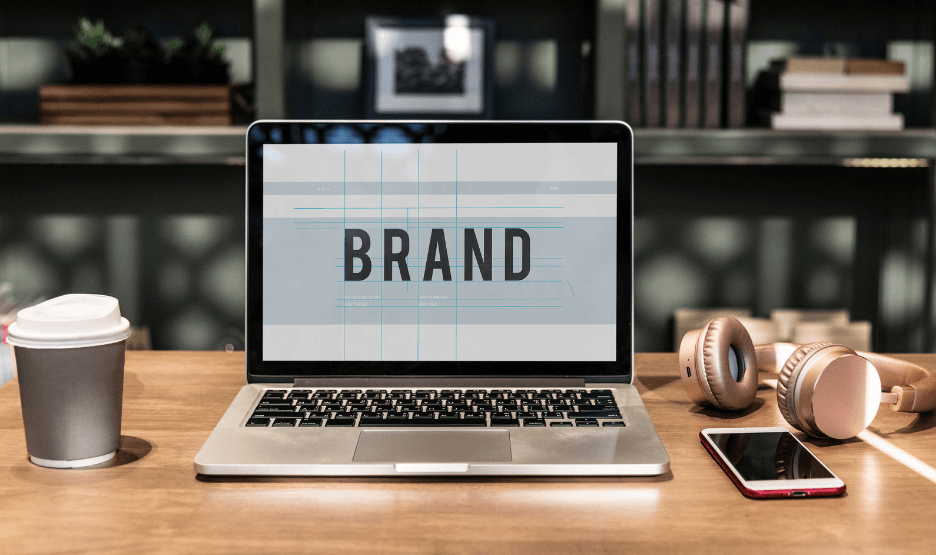 10 Dance Studio Marketing Strategies You're Not Doing – But You Should Be
As a former dance studio owner, I know that I spent many sleepless nights wondering how I get the word out more about my dance studio with a new advertising campaign.  I tried many, many things over the years I owned a studio – some successful, some that ended up being a huge waste of money – but by doing this, I can give you my list of what advertising strategies I know can be successful that I don't think other studio owners do enough of:
1. Website
First and foremost, if you don't have a website, then you need to get one, and now!  Your website is a great way to advertise your classes, programs, events, etc. So it's not enough just to have a website with standard contact information – you need to fill it up with information about your studio.  When I had a website, my dance school's website was the #1 way we would find new students. You could design the website yourself (which is what we did), which gives you a lot more control over the website. You don't have to have any prior experience if you use this non-technical guide to creating a website with WordPress).  But this will take a lot of time, I'm not going to lie.  That's why we created Dance Studio Website Wizard so we could design your dance studio website for you – and this will save you so much time!  All you'll have to do is fill out a form with information about your dance studio and then we will make a website for you in two weeks and less!  And then we'll keep up with your website each month so it will continue to be online and running well with very little effort on your part.  There are different website designs you can choose, and you can even take registration online (which is a really great way to keep money coming into your studio, especially over the summer when studios often aren't making as much money).  So to conclude: if you have time and don't have the money to spend the money on Dance Studio Website Wizard, then design the website yourself, but otherwise, your best option is to get Dance Studio Website Wizard to design your dance studio website for you.
2. Get Search Engine Optimization Services
Have you ever heard of Search Engine Optimization, otherwise known as SEO?  It's okay if you haven't; most dance studio owners I've found haven't as this is a term mostly used by web developers.  But in a nutshell, what it means is that using SEO techniques can make your website appear higher on Google and other search engines, which is a really big deal because that's how a lot of customers will find you.  Because if you live in a medium-size or big city, you'll be competing with a lot of other dance studios on Google, so you want to make sure your website shows up at the top.  The higher you show up, the more likely it is someone will see your studio when they Google for dance studios in your area, and then they can find your website, fall in love with your dance school (because why wouldn't they?) and then sign themselves or their child up for your dance classes.  Sounds great, right?  Well, unfortunately, SEO technique is a lot like dance technique: it's not something you master overnight.  It's something that takes a lot of time to learn and it's something you need to always be working on and improving on, so if you don't have the time for it, your best bet would be to hire a dance studio SEO expert, like Online Search Wizard.  This way, you get dance studio website experts working on improving your website each month so that you will start ranking higher in Google – and then you'll see your enrollment grow…and grow…and grow!  Online Search Wizard also monitors your online reviews and alerts you when you get a review, so it will also help you make sure your reputation stays great online so that you can get lots of studios through the internet.
3. E-mail Advertising
Once you get people on your website, you need to get them on an email list.  That way, you can keep contact them while they're deciding whether or not they want to become your customer.  You can also add a part to your registration form that automatically enters new students into your email list.  Then you can send out newsletters reminding customers (and potential customers) about early registration deals, costume payment due dates, audition dates, etc.  This is a great feature I loved having as a studio owner – and if you use a great email marketing service such as Constant Contact, you'll be able to have incredibly professional emails without having to design it yourself, you'll be able to view who opens and doesn't open your emails, etc.  If you're not already doing this, you have got to start!  So sign up right now for Constant Contact – they even have a free trial so you won't even be charged right away!
4. Utilize Social Media Accounts
Facebook, Twitter, Instagram, and Pinterest are great ways to keep your customers engaged – and attract new customers by making posts that highlight your programs.  This does take up a lot of time, but that's okay – what a lot of businesses are doing now is hiring a virtual assistant, and then they will handle all your social media accounts, saving you a ton of time (and giving you more time to do what you really love – teaching dance!).  In fact, you can hire a Dance Studio Social Media Virtual Assistant so you could get someone to handle it who knows the dance studio business in and out and has 10+ years experiencing handling dance studio social media accounts.
5. Videos
Not only did my online traffic increase once I started my studio's YouTube Channel, but I also started getting customers who would sign their children up for lessons because they said they watched our videos.  I always liked to not just have videos from recitals & competitions but also videos from my recreational classes to let parents know what they were getting when they signed their child up for dance classes. You can tape classes with one of these affordable cameras and then you can edit your videos using this video editing software, which is on sale.
6. Press Release
Every time something significant happens with your dance studio – such as your recital, wins at a dance competition, you move into a bigger space, you get another location – you need to get the word out so that your community knows just how great and important your dance studio is!  You can do this with a press release and if this seems overwhelming, don't worry; 24-7 Press Release is a wonderful option with lots of options, from one post to a mass media visibility option where you will get so much exposure!
7. Bing Ads
A lot of people do Google Ads, but in my opinion, not enough people do Bing Ads.  It is a wonderful way to get more customers. I have actually had more success using Bing Ads than Google Ads – and this blog outlines how to make the most of a Bing Ad Campaign.  
8. Postcards
I am pretty much always on my phone and computer, but not everyone is that way.  So how do you reach customers who aren't finding you online or aren't getting referred by other customers?  I had the best success with sending out postcards, mainly because they are smaller and the postage is cheaper so you can reach more customers for the same amount of money as say brochure.  Some companies, like 1-800 Postcards, will even send the postcards out for you over an entire region, so you'll know the word has gotten out about your business!
9. Door Hangers
Another one of the most successful advertising campaigns I ever did was door hangers.  I used 123 Print and created door hangers and then hung them up at houses right around my dance studio.  I included a coupon for half off the first month's tuition, and then I watched as new student after new student came holding the door hanger.  Not only did some of them becoming customers for years, but they also recommended us to other parents and this really helped my business grow.  So I definitely recommend trying this.
10. Classified Ads
And finally, Dance Teacher Finder can help you get your name out – we now have a classifieds section where you can list upcoming auditions to help get the word out.
And before you go – check out this video outlining why you should be using Online Search Wizard:
Elizabeth Emery is a former dance studio owner. She owned Dancers Unite in Charlotte, NC for 6 years, where she helped run the studio as well as taught dance classes six days a week. She sold her studio to one of her teachers and now dedicates her time helping other dance studio owners as well as dance teachers with her new business, Dance Teacher Finder, which helps pair dance studios with dance instructors. She also holds a Bachelor of Science in Business Administration, and double majored in Business Economics and Marketing. Elizabeth currently splits her time between Charlotte, North Carolina and Salt Lake City, Utah.