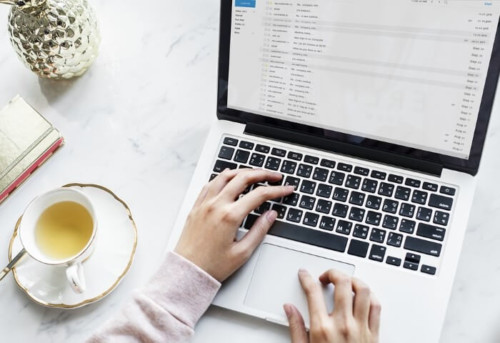 Dance Studio Marketing Tip: Use Constant Contact
If you own or run a dance studio then you really should try email marketing if you haven't already.  You can add something to your website so that anyone who visits your website can sign up for your newsletter and you can add something to your registration form asking customers for their email and stating that they will automatically be signed up for your email list.  Then, you can email a newsletter about once a month or more if there are specific things you want to let customers know about. This is a great way for you to:
Remind customers of upcoming payments (like recital fees, costume deposits, etc.) so you can collect your money faster

Give out information regarding the recital, company or competition tryout dates or other events

Remind customers about studio closings (like spring break or Christmas break) or let them know if the studio has to close unexpectedly for inclement weather

Let customers and potential customers know about early registration deals to help you not only collect money faster but give you a better idea of fall enrollment numbers

Brag to customers and potential customers about any competition wins, former students getting accepted into college programs, etc.

And much more!
So if you would like to be able to do this for your dance studio, then I recommend trying Constant Contact.  Here are some reasons why Constant Contact could be great for your dance studio:
They give you templates of emails that are incredibly professional looking so you won't have to waste your time trying design or send something out to your customers that could hurt your brand

With their Email Marketing Automation feature, you could create an email like a birthday email once and then it could automatically personalize it and send it out to customers on their birthday – a great personal touch that would help show customers why you are the best option as a dance studio for their child!

If you already have a list of emails on say an Excel file or in your Gmail or Outlook, you'll be able to upload your list right into Constant Contact and then they'll do things for you automatically, like remove inactive email accounts, unsubscribe a customer who wants to unsubscribe, etc.

Constant Contact has great tracking tools which give you a good idea of who is or is not opening your emails so you'll be able to see which emails are popular with your customers and which aren't

You can make groups among your email list so you can send out emails to only specific customers – for example, you could send out an email about an upcoming dance competition to only competition dance students, only send out an email about a day of class being cancelled to people who take dance on that day, etc.

Constant Contact offers you a free trial for 60 days so if you discover you don't like it at the end of 60 days, you can just quit!
Elizabeth Emery is a former dance studio owner. She owned Dancers Unite in Charlotte, NC for 6 years, where she helped run the studio as well as taught dance classes six days a week. She sold her studio to one of her teachers and now dedicates her time helping other dance studio owners as well as dance teachers with her new business, Dance Teacher Finder, which helps pair dance studios with dance instructors. She also holds a Bachelor of Science in Business Administration, and double majored in Business Economics and Marketing. Elizabeth currently splits her time between Charlotte, North Carolina and Salt Lake City, Utah.