Jobs for Gymnastics Coaches
If you are a gymnastics coach looking for work, consider work at a dance school.
Dance studios with competition teams are often interested in hiring teachers with a gymnastics background.
I can't even begin to tell you the number of gymnastics tricks I've seen in competition routines from my years as a competition student, teacher and studio owner, so it's great for any competition dancer to have gymnastics skills to stay competitive.
As a studio owner, I love hiring instructors with a background in gymnastics to help our competition team.
Even dance studios without competition teams often have some sort of floor gymnastics program to bring more students in the building and to accommodate the students they already have.
So if you are a gymnastics coach looking for some extra work, I suggest you submit your resume to the Dance Teacher Finder Resume Database. Only registered dance studios would have access to your resume, and if you are in our system, dance studios in your area could contact you about a job without you even having to apply for a job.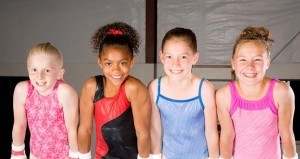 Elizabeth Emery is a former dance studio owner. She owned Dancers Unite in Charlotte, NC for 6 years, where she helped run the studio as well as taught dance classes six days a week. She sold her studio to one of her teachers and now dedicates her time helping other dance studio owners as well as dance teachers with her new business, Dance Teacher Finder, which helps pair dance studios with dance instructors. She also holds a Bachelor of Science in Business Administration, and double majored in Business Economics and Marketing. Elizabeth currently splits her time between Charlotte, North Carolina and Salt Lake City, Utah.