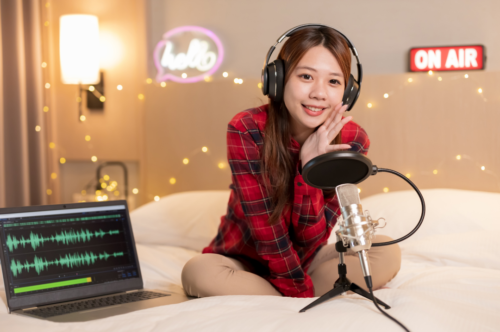 How to Start a Dance Podcast
I love listening to podcasts, and I bet you do, too. I love listening to podcasts about my favorite subjects. And we all love dance. I know you'd love listening to a podcast about dance. But have you ever thought about starting your own podcast about dance?
Starting a podcast about dance is a great idea! Dance is an interest that so many people have, so you have a very large potential audience. But in my opinion, there aren't enough dance podcasts, so you'd be filling a need. And it's good to do a podcast about a subject you know a lot about. And obviously, you know a lot about dance!
But I know what you're probably thinking. Because there's a good chance you've never started your own podcast before. And the idea alone could be intimidating.
But luckily, it does not have to be that way. There are tools in place that help people with no experience get started fairly quickly.
Starting Your Own Dance Podcast
The definitive list I always go to is this checklist for starting a podcast. Go there, and you know you will be covered. Among other things, they tell you how to get a podcast platform that helps you easily publish your podcast to popular apps like Google Podcast, Spotify, Apple, Stitcher, etc.
You can make your podcast as general or specific as you want. It could be about dance in general. You could make it specifically about competition dance. Or it could be about a specific style of dance, like ballet, belly dance, tap, clogging, ballroom, etc. You could do all the talking yourself. You could also consider getting a second host. And you could consider having guests. You could get dance teachers, dance competition owners, other dancers, etc. The possibilities really are endless. And the exciting thing is you can create it exactly the way you want.
After you get started on your podcast, you can advertise it on social media platforms like Facebook, Instagram, Pinterest, Twitter, etc. You can also advertise on a dance-centric website like ours. You can even advertise on our website!
So what are you waiting for? You have a lot to say about dance. It's time the rest of the world heard it!
Elizabeth Emery is a former dance studio owner. She owned Dancers Unite in Charlotte, NC for 6 years, where she helped run the studio as well as taught dance classes six days a week. She sold her studio to one of her teachers and now dedicates her time helping other dance studio owners as well as dance teachers with her new business, Dance Teacher Finder, which helps pair dance studios with dance instructors. She also holds a Bachelor of Science in Business Administration, and double majored in Business Economics and Marketing. Elizabeth currently splits her time between Charlotte, North Carolina and Salt Lake City, Utah.