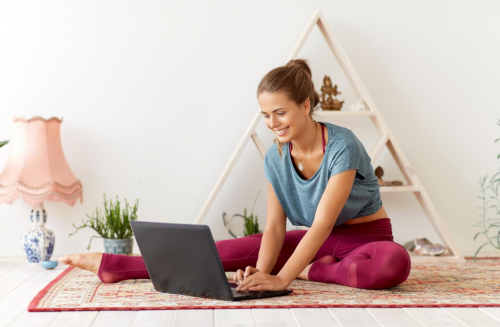 How to Create a Registration Form For Dance Classes
How to Create a Registration Form For Dance Classes
Let's face it.  We are doing more things online than we have in the past.  So even if you have done registration for fall dance classes in person in the past, you might want to consider doing it online now.  Your customers will appreciate that you are limiting the amount of time they have to be in the lobby.  And you will probably find it easier, too.  We always did online registration and really liked the time it saved us.
Now, you might think you need fancy software to do it.  But the truth is, you don't.  That's because I am going to tell you an easy way to do it online.  And one of the best parts is, you can even easily collect registration fees this way!  How is that for contactless payments?  Trust me, your customers will appreciate this right now!
Now, the first thing you will need to do this is a WordPress website.  I love WordPress websites for dance studio owners because you do not need a computer science degree or a background designing websites in order to do it.  As a studio owner, you can absolutely do it yourself.  If you don't already have one, you may want to consider getting one.  Especially now, when you will need to be communicating online more than ever.  And again, it's really easy to get started.  Check out this website for a great non-technical guide on how to create a WordPress website.  And as you will see from the explanation it's a pretty affordable way to get a website, too.
So once you have your WordPress website, you will need to get WPForms.  And we'll go over how WPForms can help you now.
WPForms
WPForms is something you can use to easily create forms.
You will basically be making an order form when you are creating a registration form for dance classes.  Here is a helpful video:
But I'll mention the basic steps, too.
First, you will install & activate the WPForms plugin.  If you've never done this in WordPress before, check out this guide to WordPress Plugins.
Then, go to WPForms » Add New to create your new form, and you'll use the Billing/Order form template.
And you'll decide what you want to include in your form.
You will then configure your Form Notifications, which is how you will get emails sent to you anyone submits a registration form.
You will then configure Your Form Confirmations, which are the messages customers see when they submit a registration form.
And then if you want to accept payments for a registration fee, you will need to configure that next.
You can use PayPal or Stripe to accept payments.  There are other ways to accept payments, but that is what I recommend.  I've used both of these payment methods before in the past and have had success with them.
And then you can add your new registration form to your website!
Now, obviously, this is a very simple way to explain all the steps.  But if you want a more in-depth description, you can click here.
Conclusion
Accepting dance class registration forms (and registration fees!) online right now is a great idea.  And an easy way to do it is with WPForms.  So check out all the guides and the video and get started today.  Your customers will really appreciate it in light of the pandemic!
Elizabeth Emery is a former dance studio owner. She owned Dancers Unite in Charlotte, NC for 6 years, where she helped run the studio as well as taught dance classes six days a week. She sold her studio to one of her teachers and now dedicates her time helping other dance studio owners as well as dance teachers with her new business, Dance Teacher Finder, which helps pair dance studios with dance instructors. She also holds a Bachelor of Science in Business Administration, and double majored in Business Economics and Marketing. Elizabeth currently splits her time between Charlotte, North Carolina and Salt Lake City, Utah.