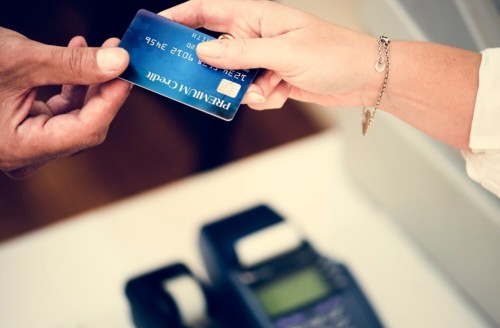 How Dance Studios Can Collect Past Due Tuition Payments
A common nuisance for me when I was a studio owner – and a problem for virtually every other dance studio owner I have ever talked to – is how to collect past due monthly tuition.  Sometimes even when there's ample notifications in the lobby and we send things home with children, parents still get behind on monthly tuition.  Now some parents may, for whatever reason, not have the money to pay you, but sometimes parents just need more of a reminder.  One way around this is to make sure you send out invoices outlining what people owe.
If you click on the links in this post, we may earn money from the companies mentioned in this post, at no extra cost to you. You can read the full disclaimer on our Policies page.
What is an Invoice?
So you may be wondering, what exactly is an invoice?  An invoice is a formal, professional way to outline to your customers what they owe.  You can outline payment amount, your preferred method of payment, a description of the services you provided, the terms (like how long they have to pay you until they get charged another late fee or any information on late fees they have already incurred), etc.  For more information on what an invoice is, you can watch this video by Freshbooks, outlining what an invoice is:
How Do I Create an Invoice?
So now you may be wondering how to create an invoice.  Luckily, this is incredibly simple if you use Freshbooks.  Freshbooks is an accounting software package geared towards small business owners like yourself.  It is a wonderful tool for dance studio owners to use to not only create invoices, but also for accounting purposes.  Freshbooks is great because it is not only affordable, but it offers a lot of great functions and gives its customers tons of help so that you or your dance studio office manager would be able to learn it quickly.  Anyway, Freshbooks has a great guide telling you how to create an invoice, as well as all the essential items you'll need in the invoice.  Watch this to help you figure how to create an invoice for your clients.
How Do I Send My Invoice?
So now that you have it made, how does it get to your customers?  Freshbook has a video showing you the three most common ways: email, an online program and by snail mail.  Which one works best for you really depends on your customers; e-mail is the best because it is free but if you know your customers don't read your e-mail, you may need to mail it.  You could also hand it to the customer or child, but sending it through mail or email might be better than handing it to the child because as we all know children don't always hand things to their parents and you also don't want to embarrass the kid over this (similarly, you also don't want to embarrass their parents as this could be a reason they would quit your dance studio - and possibly leave you a devastating online review).  So doing one of the three methods listed in the following video may be your best bet:
Conclusion
So while collecting past due tuition payments will never be a pleasant experience, by using invoices with Freshbook, you'll have an easy way to collect past due payments without having to embarrass students.
Elizabeth Emery is a former dance studio owner. She owned Dancers Unite in Charlotte, NC for 6 years, where she helped run the studio as well as taught dance classes six days a week. She sold her studio to one of her teachers and now dedicates her time helping other dance studio owners as well as dance teachers with her new business, Dance Teacher Finder, which helps pair dance studios with dance instructors. She also holds a Bachelor of Science in Business Administration, and double majored in Business Economics and Marketing. Elizabeth currently splits her time between Charlotte, North Carolina and Salt Lake City, Utah.