Dance Teacher Certification Ballroom & Latin Wheelchair Dancing
Are you a dance teacher who would like to add another style of dance you can teach? After all, the more styles of dance you teach, the more employable you become. You can apply to more dance teaching jobs, plus I know as a former dance studio owner, I liked to hire dance instructors who could teach multiple dance styles because then I knew not only could I hire them to teach certain classes, but I could use them as a last minute substitute for other dance teachers' classes.
So if the idea of being hired for more jobs as a dance instructor is appealing to you, I encourage you to check out the teacher certification course at American DanceWheels Foundation. The American DanceWheels Syllabus is adapted from the traditional Ballroom and Latin steps and rhythms, and the class is offered both in person and through Skype.
Becoming certified in any dance style too is a great addition to any dance teacher's resume, because it gives you an added level of expertise. I know I for one as a dance studio owner liked to hire dance teachers with certifications, because it helped show both me and the parents at my dance studio that this was a quality dance instructor that knew what he or she was doing.
So once you become certified in American DanceWheels, you should add it to your resume, and you should also then post your resume on Dance Teacher Finder. Dance Teacher Finder has a database of dance instructors, and dance studios use it to find dance teachers. And adding the wheelchair dancing certification will help your resume stand out from the rest and in turn help you get more dance teaching jobs!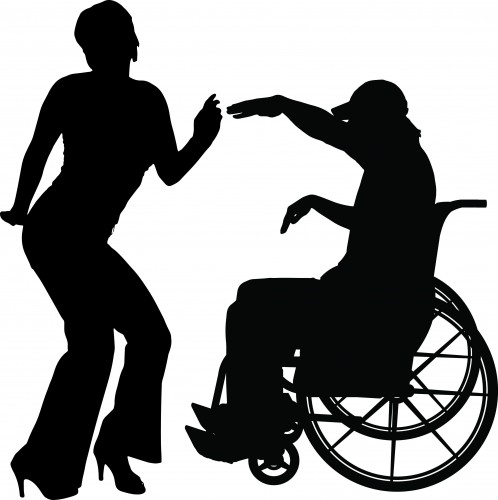 Elizabeth Emery is a former dance studio owner. She owned Dancers Unite in Charlotte, NC for 6 years, where she helped run the studio as well as taught dance classes six days a week. She sold her studio to one of her teachers and now dedicates her time helping other dance studio owners as well as dance teachers with her new business, Dance Teacher Finder, which helps pair dance studios with dance instructors. She also holds a Bachelor of Science in Business Administration, and double majored in Business Economics and Marketing. Elizabeth currently splits her time between Charlotte, North Carolina and Salt Lake City, Utah.