Dance Studios Santa Ana California Hiring Dance Teachers
Good news for dance studios and dance teachers in Santa Ana, California: per the Orange County Register, of 116 cities evaluated by the California Policy Center, Santa Ana came in 5th for fiscal health.
One of the factors used to determine Santa Ana's fiscal health was a change in local unemployment rate. This is great news for dance teachers in the Santa Ana or in the Los Angeles area, because it means the job market is healthy in Santa Ana. Therefore, this should increase the odds of dance instructors landing a dance teaching job in Santa Ana, CA.
Dance instructors wishing to be hired for dance teaching jobs in Santa Ana should submit a dance instructor resume to Dance Teacher Finder. Then, they could be included in Dance Teacher Finder's dance instructor database and Santa Ana dance schools could look though the database and contact dance instructors when a dance teaching position opens up. Additionally, Dance Teacher Finder has a dance instructor job board which dance teachers can look through for available dance teaching positions in Santa Ana.
Another one of the factors used to determine Santa Ana's fiscal health was the change in property values. If property values are increasing, this is a good sign of the economy of the area, which means families in Santa Ana should be able to afford dance lessons and therefore dance schools can be more profitable. Dance studios can thrive so much that Santa Ana, CA dance schools may be looking to hire more dance teachers.
Dance studios in Santa Ana looking to hire dance teachers should use Dance Teacher Finder. They can advertise their available dance teaching positions on the dance teacher job board on Dance Teacher Finder. Dance schools can also search through the dance instructor directory on Dance Teacher Finder for dance teachers in the Orange County, Los Angeles area. This is a great, efficient way for Santa Ana area dance studios to find more teachers – which is good, considering the economy in Santa Ana!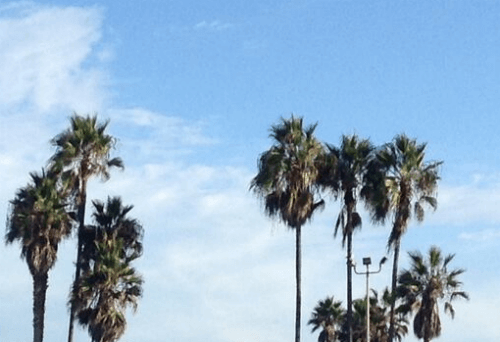 Elizabeth Emery is a former dance studio owner. She owned Dancers Unite in Charlotte, NC for 6 years, where she helped run the studio as well as taught dance classes six days a week. She sold her studio to one of her teachers and now dedicates her time helping other dance studio owners as well as dance teachers with her new business, Dance Teacher Finder, which helps pair dance studios with dance instructors. She also holds a Bachelor of Science in Business Administration, and double majored in Business Economics and Marketing. Elizabeth currently splits her time between Charlotte, North Carolina and Salt Lake City, Utah.