Dance Studio Competition Award Winners
I am pleased to announce that my business partners and I have launched a new website, Dance Competition Results.
Dance Competition Results will list the overall award results from dance competitions all over America and Canada.
You can even sort by dance studio or by a soloist and see how they do in multiple dance competitions.
We want dancers who compete in jazz, hip hop, lyrical, contemporary, tap, etc. to be proud of their accomplishments.
We hope this will provide the dance competition community a one stop way of seeing the accomplishments of competitive dancers across North America.
We will also still be running our other websites, including Dance Teacher Finder, the best resource online for dance studios needing dance teachers and dance instructors looking for dance teaching jobs.
We hope our websites will make a positive impact on the dance community for years to come!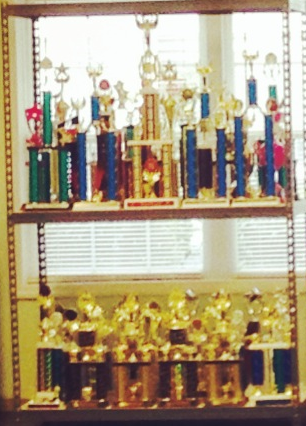 Elizabeth Emery is a former dance studio owner. She owned Dancers Unite in Charlotte, NC for 6 years, where she helped run the studio as well as taught dance classes six days a week. She sold her studio to one of her teachers and now dedicates her time helping other dance studio owners as well as dance teachers with her new business, Dance Teacher Finder, which helps pair dance studios with dance instructors. She also holds a Bachelor of Science in Business Administration, and double majored in Business Economics and Marketing. Elizabeth currently splits her time between Charlotte, North Carolina and Salt Lake City, Utah.