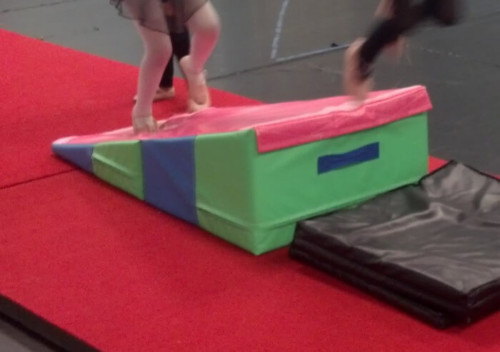 Cheap Gymnastics Equipment for Acrobatics Classes
One of the best decisions I ever made as a dance studio owner was offering acrobatics & tumbling classes.  Those were some of the most popular classes and brought in a lot of extra income.  The acrobatics classes also really helped the competition dancers at our studio. 
One of the reasons why some dance studio owners don't offer as many classes is they think the cost of gymnastics equipment is too expensive, but the truth is it's not, especially if you buy from the right places.  There's a lot of ways to get relatively inexpensive gymnastics equipment so that, since the classes are so popular, you'll be able to start making money from the classes right away.
Here are five great websites to check out for great prices:
Elizabeth Emery is a former dance studio owner. She owned Dancers Unite in Charlotte, NC for 6 years, where she helped run the studio as well as taught dance classes six days a week. She sold her studio to one of her teachers and now dedicates her time helping other dance studio owners as well as dance teachers with her new business, Dance Teacher Finder, which helps pair dance studios with dance instructors. She also holds a Bachelor of Science in Business Administration, and double majored in Business Economics and Marketing. Elizabeth currently splits her time between Charlotte, North Carolina and Salt Lake City, Utah.